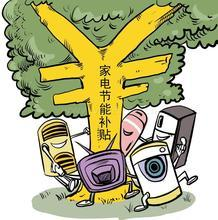 Will the energy-saving products benefiting the project that will expire at the end of May continue? Yesterday, the Ministry of Commerce gave this the first official response. The Ministry of Commerce spokesperson Shen Danyang said that the Ministry of Commerce has been studying with the Ministry of Finance, the industrial sector and related departments on the expiration of the home appliance subsidy policy. However, there is no new plan at the moment. "If new policy measures are introduced, we will report to you in a timely manner."
Before this, regarding whether or not the policy was to be continued, there was a big disagreement in the industry. The supporters thought that a buffer period should be given. Those who opposed were considered to be handed back to the market as soon as possible.
Regardless of the continuation of the policy, since the state released the "Implementing Regulations for Encouraging the Promotion of Energy-saving Products for People's Livelihoods" in 2012, energy-saving projects have brought many benefits to consumers, manufacturers and retailers. The recent news that the policy is coming to an end also set off a sales promotion campaign for energy-saving products, and the market heat has increased significantly.
The reporter learned from Suning that the products of energy-saving subsidies have been selling well in recent days, especially the sales of energy-saving products of traditional household appliances such as air conditioners, color TVs and ice washing have increased significantly. The sales of air-conditioning products are particularly eye-catching, with an increase of more than 100%.
Many consumers have consciously chosen to purchase energy-saving subsidies, hoping to catch the last train of energy-saving subsidies. "The house in the house has not been completely renovated yet, but maybe the energy-saving subsidy is really over at the end of the month. If you don't buy it, you will have to spend more money later. It is not worthwhile." Ms. Zheng, who is decorating the home, responded to the reporter.
The relevant person in charge of Suning told reporters that consumers need to be reminded that the national energy conservation subsidy program will end on May 31. All consumers who purchase energy-saving products before the end of the month must go to each store before June 10, based on the energy-saving commodity sequence. Bar code, invoice and ID card and other related materials are subject to subsidy.