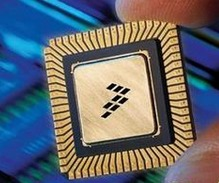 On May 16, STMicroelectronics, Europe's largest chip company based in Geneva, Switzerland, disclosed to the financial analysts the company's overall strategic details. George S. Penlaver, Chief Strategy Officer at STMicroelectronics, told analysts that STMicroelectronics is re-establishing two product-oriented business units, which will become two financially independently supportable segments. The first block contains STMicroelectronics' sensors, power devices and automotive products. It is basically the company's successful analog business and digital automotive business. The second is the embedded processing business of STMicroelectronics. It is also a non-automotive digital business, including microcontrollers and processors for digital consumer applications.
Penalver further explained that based on the "transparent" interest relationship, STMicroelectronics will publish the separate financial statements of the two departments, including revenue, operating income and free cash flow, from the second quarter of the 13th.
Carlo Bozotti, CEO of STMicroelectronics, said before Penalver took office that in 2013 the two divisions were essentially equally divided into about 140 billion US dollars in the target market, and this market's growth rate is expected to reach about 5%. Bozotti also pointed out that STMicroelectronics' growth target exceeds this target market, reaching about 7.5%. Bozotti optimistically stated: "Our greatest hope is that the growth rate will approach two figures without Ericsson in Italy. The employees in California are currently very busy. The atmosphere in Japan is much easier."
STMicroelectronics aims to increase its operating margin by 10% or more. By the beginning of 2014, its net operating expenses will be between US$600 million and US$650 million. Bozotti has repeatedly stressed that the reduction of operating expenses per quarter to nearly $600 million is an important part of the plan, and revealed that the 25% bonus of the management team this year is to achieve this goal as a basic condition.
"We hope to return to the level of income before the start of the European debt crisis in early 2011 and without the intention of Ericsson," Bozotti pointed out. As a result, STMicroelectronics' annual revenue target for this year is from $8.49 billion in 2012 to $9 billion, and a 10% increase in operating income.
The decline in the revenue of ST-Ericsson will soon occur as a result of the end-of-life notification of the product has been released to customers, said Carlo Ferro, President and CEO of ST-Ericsson. Revenues in the first quarter of 2014 are likely to drop from about $200 million per quarter to tens of millions of dollars, he added.
Although analysts seem to be satisfied with the bright prospects of STMicroelectronics' MEMS sensors, power semiconductors and automotive business, they continue to produce digital semiconductors for STMicroelectronics, especially in Italy. Crolles's 300mm wafer processing plant is dissatisfied with the manufacture of these digital semiconductor devices. STMicroelectronics is faced with the challenge of adopting business models similar to those of TI, Freescale and Mircochip, but continuing to engage in expensive, cutting-edge digital businesses without profitability.
According to STMicroelectronics, the company plans to divide Crolles' manufacturing capacity into three major segments, one-third for MCUs, one-third for CMOS image sensors, and one-third for digital consumer products. This includes the use of STMicroelectronics' own 28-nm fully depleted insulating silicon (FDSOI) process. The company also revealed that FDSOI has won three design projects and has signed a back-up manufacturing agreement with Globalfoundries in Milpitas, California.
Bozotti said that although the company's target is 9 billion US dollars in annual revenue and 10% in the rate of return, but profits will also increase with the increase in sales. "In these three production departments, product design, development and manufacturing will play a huge synergy."
"We see them as a unit that takes a single action for a common goal. The situation of this unit will be very transparent. We will disclose the operating costs, capital expenditures, and cash flow of these departments." He added, " Because the competition in this area is too fierce, we have found a vertical trend in our major customers. Therefore, we will not provide commercial chips for application processors in the smartphone field."
"We are committed to developing Crolles's existing production capacity," Bozotti said, adding that the ratio of capital expenditure to sales will remain below 10%. Capital expenditures in 2013 will be controlled at between 550 million and 600 million U.S. dollars. "We want to stay below 10%. We don't have any grand plans to expand our company's production capacity."